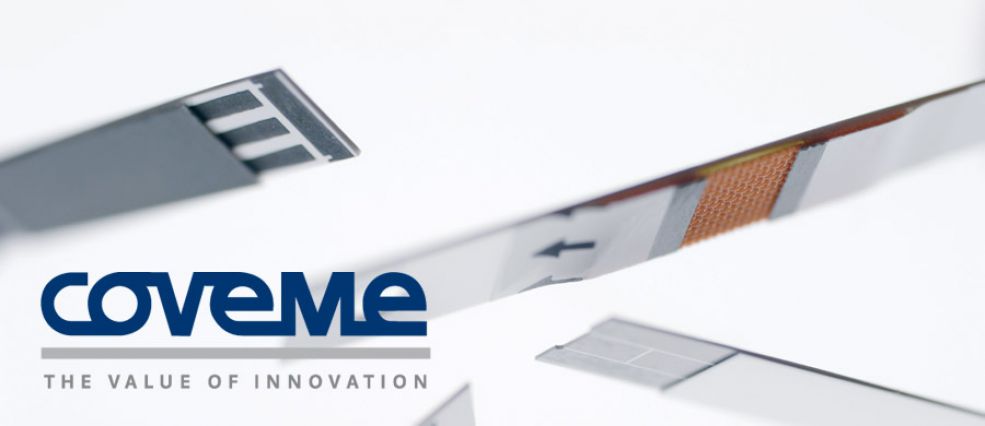 MEDTEC Europe, June 3-5, 2014!
Are you involved in biosensor manufacturing?
Coveme supplies polyester films for biomedical diagnostic devices on which the reaction elements of chemical or electronic analysis can be applied.
The range of products includes substrates printable with conductive inks and enzymatic pastes, gold-sputtered and hydrophilic layers, besides other customized materials.
Contact us now to learn more, we look forward to speaking to you!