OUR MANUFACTURING
PROCESS TECHNOLOGY

OUR TREATMENTS

LAMINATION
SURFACE TREATMENT
SLITTING
HEAT STABILIZATION
COATING
Coveme has been converting polyester film for over 20 years and has successfully developed sophisticated technologies in the production of high-tech films for different industry applications: Pv modul protection, biosensors strips, image transfer applications, flexible printed circuitry, RFID, durable lables, flexible packaging, electrical insulation. The value Coveme adds to the film is vital for its clients who, themselves, work with advanced production processes.
Coveme has two production sites, one in Gorizia, Italy, and one in Zhangjiagang, China.
The 10 production lines installed are set up for the following converting processes: lamination, surface treatment, heat stabilization, coating and slitting.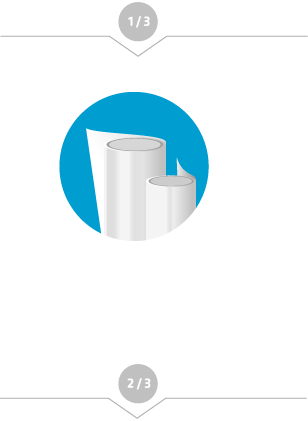 THE BASE FILM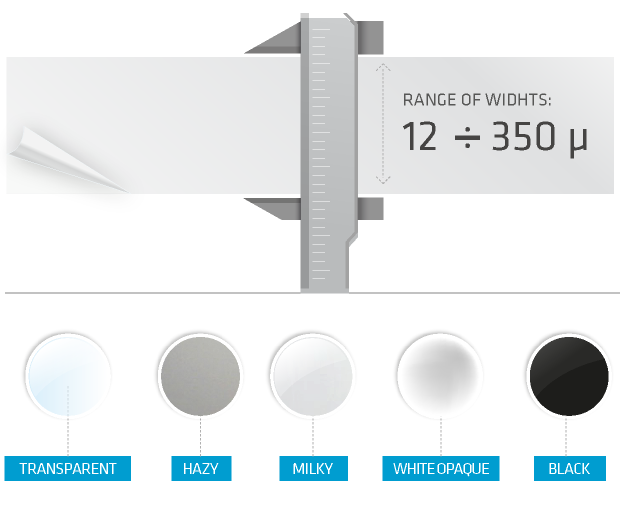 COVEME converts various types of base films and also some specialty films.

• transparent
• hazy
• milky white
• white opaque
• black

Thicknesses varying from 12 to 350 mic.
The selection of the initial film is based on Coveme's know-how, the technical partnership with its suppliers and on the needs of the client.

Depending on the final use, Coveme selects the most suitable type of film following these criterions:
Dimensional stability
Opacity
Thermal resistance
Hydrolysis resistance
UV resistance
Others, specifically requested by the client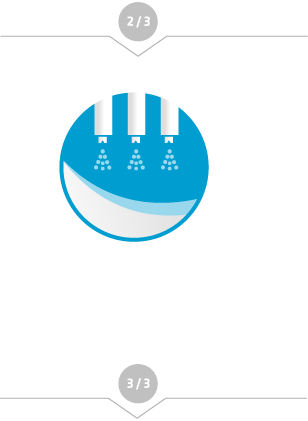 OUR PRODUCTION PROCESSES
Below, the various production processes (surface treatment, coating, heat stabilization, lamination, slitting) are explained more in detail.
SURFACE TREATMENTS
Coveme performs surface treatments in order to raise the wettability of the polyester film.
This enhances the adhesion of special coatings to the modified PET surface applied by Coveme itself or its clients.
There are two types of treatment: etching and chemical.


Etching is a trichloroacetic acid (TCA) based treatment that modifies the molecular structure of the film surface. This treatment is usually done to "prepare" the film surface for water-based dispersion coatings, that otherwise would not adhere to a non-treated PET surface.
Chemical treatments on the other hand form a "bridge" between the polyester film surface and the coating that is added afterwards.


COATINGS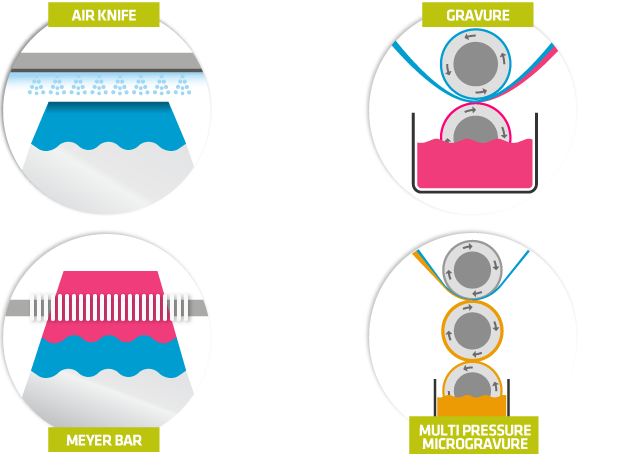 Coveme employs various coating technologies
AIR KNIFE
GRAVURE
MEYER BAR
MULTI PRESSURE GRAVURE O MICROGRAVURE
Coating is a process of spreading thin specialty layers on the film in order to add specific characteristics to its surface.
Here some examples of these characteristics and their application field:
Increased toner adhesion for laser and plotter printers
Enhanced surface porosity, such to absorb the tiny ink drops of an ink jet printer
Improved bonding with the ribbon pigments of thermal transfer printers
Major adherence to screen print inks and successive release of printed transfer images
Hydrophilic properties needed, for example, in the manufacturing of biosensor diagnostic strips where organic liquids need to be sucked in short time along a capillary canal
Impregnation and heat activated resin coatings used mainly in electrical insulation
The characteristics we confer through COATING are:


INKJET, LASER, DIGITAL, SILKSCREEN, THERMAL TRANSFER AND PLOTTER PRINTABILITY
HYDROPHILICITY
HEAT STABILIZATION
Coveme heat stabilizes films with thicknesses from 23 to 350 mic.
The heat stabilization process gives the film a higher dimensional stability. This is a vital feature for clients whose manufacturing processes include temperatures higher than the transition glass temperature of PET (about 80°C).
The improved dimensional stability guarantees for more accurate deposition of consecutive elements on the film as for example during multicolor printing and sophisticated conductive ink printing in electronic applications.
Coveme obtains a residual shrinkage of 0,2% in MD at 150°C for 30' for its heat stabilized films in thickness from 75 to 350mic.
Values for lower thickness are agreed with the client.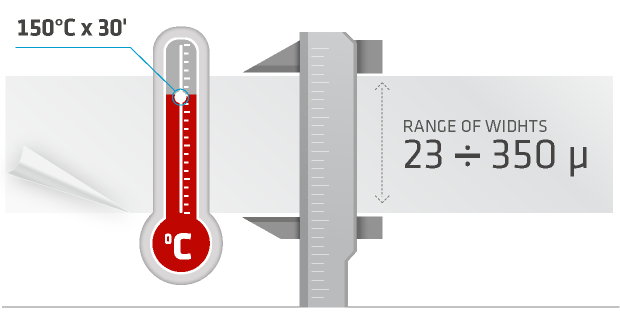 The feature we confer through THERMOSTABILIZATION:
HIGHER DIMENSIONAL STABILITY
LAMINATION
EXAMPLE OF FILM LAMINATION: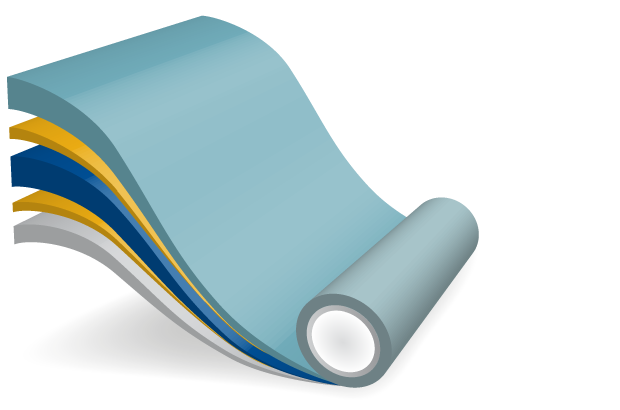 The process of lamination consists of uniting 2 or more layers of film or special papers. The materials to be united are often of different nature and are laminated using sophisticated adhesives developed specifically for the end use of the laminate. The single layers are bonded in order to obtain a multi-layer laminate that sums the vital characteristics of each single material.
Coveme's laminated specific materials for the electromechanical and photovoltaic industry, and other special applications. The adhesives used for the lamination are developed specifically to convey to the laminate a chemical and thermal inertia as well as resistance to hydrolysis and UV rays.
The characteristics we confer through COUPLING are:
UV RESISTANCE
THERMAL RESISTANCE
MECHANICAL RESISTANCE
HYDROLYSIS RESISTANCE
SLITTING
Coveme, with its sister company Serf (www.serfsrl.com), has a modern and efficient slitting and rewinding department. Modern software, ERP and MES identify and process the material according to the client's specifications and guarantee for maximum traceability and efficient shipment.
The slitting department includes the following slitting lines:
7 Duplex, Mono and Dual Revolving Turret Slitter Rewinders, equipped with Full Differential Winding Shafts or Expansion shafts and suitable for material widths up to 2300mm.
4 Slitter Rewinders for processing jobs with mixed web widths, equipped with Full Differential Winding Shafts or Expansion Shafts and suitable for material widths up to 1350mm.
2 Sheeters for the production of sheets in a wide range of formats, from A4 up to 1650mm in width and 2300mm in length, with or without custom die cutting
1 Squaring machine
All slitting lines are connected to a modern automated handling system that weighs and packs each single lot and allocates them to the purchase order to be shipped.
SLITTING AND HANDLING SYSTEM